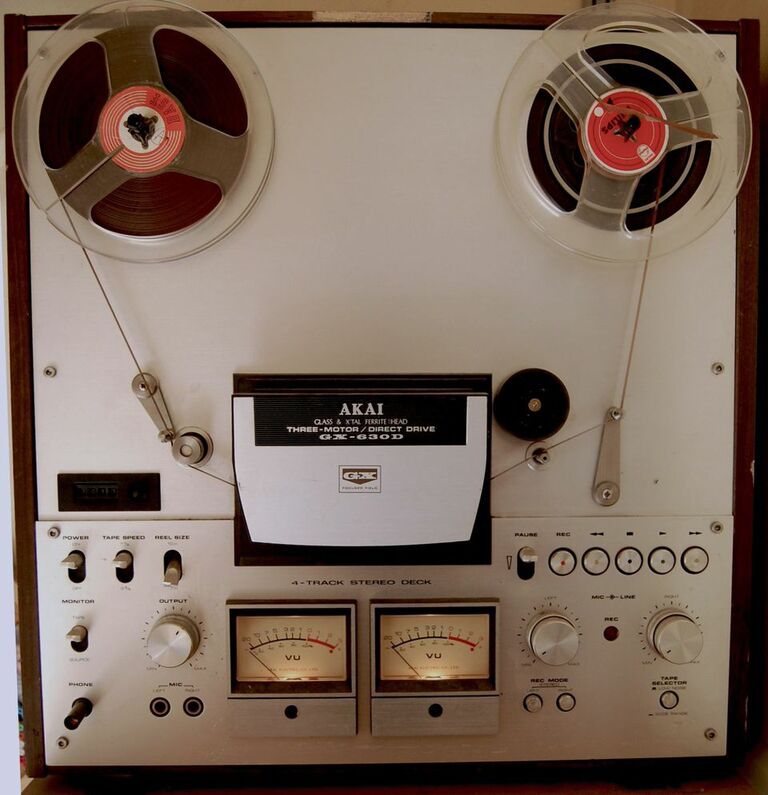 Transfer of Reel to Reel to CD & MP3
Basic pricing of £24 per hour of material
Domestic and Studio Reel to Reel tapes come in a variety of sizes 3" to 10.5" and were recorded at several speeds, 1 7/8 ips(inches per second) to 15 ips, either in mono or stereo.
Taking all this into account the ways in which something was recorded can be many and varied. It is also possible that a single tape can have audio on it that was recorded at different speeds. At Audio Reunited we have Reel to Reel machines that can handle all the sizes and speeds mentioned and if it's at a different speed we can employ computer software to speed up or slow the recording as appropriate. Reel to Reel tape transfers are priced on the length of the recording. Please check out the Price List page for more details. .
Basic pricing is £24.00 per hour of material plus editing (if required)
Includes track splitting / CD case / cover with text & On-CD printing
Please CALL 07722 050539 or e-mail mail@audioreunited.co.uk for more information.


Typical Testimonial:

Hi Jonathan.
'I have now had the opportunity to listen to the CDs and wanted to let you know just how superb I think they are, so very clear and crisp .... they seem to have come 'alive', my son is going to be so surprised and thrilled with them. You are a real find, thanks again...'