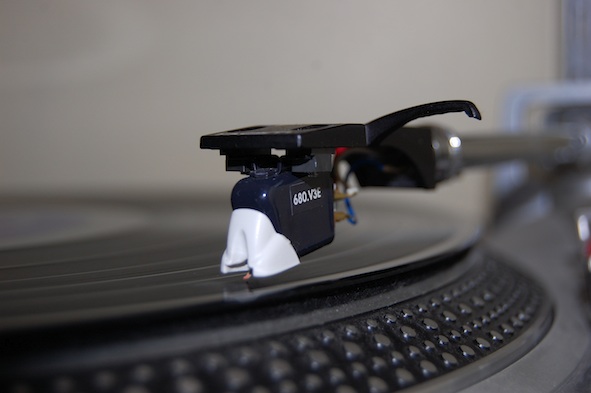 Transfer of LP to CD & MP3
Basic Pricing of £18.00 for both sides
The transfer of an LP or single (45 rpm) to CD is usually much more predictable than that of a 78. In most cases you would never know that the CD copy had ever come from an LP. This does, of course, depend on the condition of the original.
Due to copyright law, we can only produce one copy of a commercial LP (unless it's 50+ years old). Please note it is illegal to reproduce the cover of an LP (scan & print), unless you own the copyright or have written permission. So each transfer has a simple text on white cover, unless you have something specific in mind (for example a photo or your own artwork).
Basic pricing is £18-00 per LP (both sides). Singles £5-00 per single (both sides).

Every transfer includes deep (wet) clean / click & pop removal / CD case / cover with text & ON-CD printing. All tracks split as you would find on the original version.
Please CALL 07722 050539 or e-mail mail@audioreunited.co.uk for more information.
Typical Testimonial:

Hi Jonathan.
I got my cd yesterday and I just felt the need to send you a quick thank you. I had resigned myself to playing my LP once every ten years or so whenever I could be bothered to set my turntable up.
I always thought that any digital conversion would only ever be adequate and for me that wouldn't be good enough. I can't call myself a connoisseur as I haven't got the sort of money that buys that sort of system! I am however, very discerning and the cd you produced for me is more than I could have hoped for. I thank you so much for bringing back an LP to me which is now once again a part of my life. Probably sounds a bit over the top but you have made me a very happy man! And your customer service has been excellent from your first prompt reply to my original enquiry.