Transfer of cassette tapes to CD or MP3
Basic Pricing £18.50 per cassette - up to 80 minutes.
If you were ever in a band then the likelihood is that you've got a demo tape or tapes. The vast majority of demo recordings were done on standard audio cassette. Recordings of your children playing piano or a grandparent's reminiscences will also normally have been recorded onto audio cassette. Audio cassettes come in a variety of types and lengths C-30/C-60/C-90 (30/60/90 minutes respectively), standard, Chrome (CrO2) or metal. We can also transfer both Mini & Micro cassettes from dictaphones or old answering machines. Although normally between 15 & 30 minutes long these are quoted on an individual basis as they can be very noisy.
Basic pricing is £18.50 per cassette up to 80 minutes in length.
A 30 minute standard cassette is £14-00 if it's 10 minutes or less.
A micro or mini cassette is £18-50 unless it's very short.
Includes de-hiss/track splitting/CD case/cover with text and ON-CD printing.
All tracks split as you would find on the original version. I can also repair broken or damaged tapes and then recover most (if not all) of the audio.
Please CALL 07722 050539 or e-mail mail@audioreunited.co.uk for more information.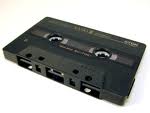 Typical Testimonial:

Hi Jonathan.
'I have now had the opportunity to listen to the CDs and wanted to let you know just how superb I think they are, so very clear and crisp .... they seem to have come 'alive', my son is going to be so surprised and thrilled with them. You are a real find, thanks again...'